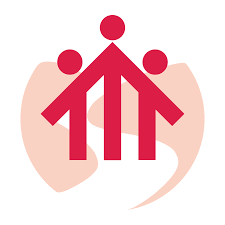 The Salesians of Don Bosco is an international non-profit making, Religious Congregation within the Catholic Church, founded in Italy by St. John Bosco. We are a community collaborating with the Church and the State in educating the youth to become responsible citizens and true believers.
The Project and Development Office, ANN Province, was officially established in August 2015 as result of the conclusions of the Planning and Development Office (PDO) Seminar held in Rome in April 2005, India 2011, Ethiopia 2014 and Ghana 2015. The PDO serves as a bridge between civil society and the mission of the Salesian Congregation.
PDO – Nigeria is part of the Worldwide body of the Salesian of Don Bosco, which was established in line with NEW FRONTIERS, the fifth Nucleus of GC 26 (New models of managing works, guideline 17) – for more Systematic and Professional Management of resources.
Following the arrival of the first Salesians and realising the enormous work in Nigeria, the organisation has opened centres in 8 cities spread across the geopolitical zones of Nigeria;
• Akure in Ondo State, southwest Nigeria (1982)
• Ondo Town in Ondo State, southwest Nigeria (1982)
• Onitsha in Anambra State, southeast Nigeria (1988)
• Ibadan in Oyo State, southwest Nigeria (2002)
• Lagos State, southwest Nigeria (2011)
• Abuja, north central Nigeria (2013)
• Ijebu Ode in Ogun State, southwest Nigeria (2014)
• Koko in Kebbi State, northwest Nigeria (2014)
It must be noted that the Salesians of Don Bosco plan to spread to other locations in the very near future especially Edo State, Rivers State and Benue State.
In Nigeria, the Salesians of Don Bosco, as an organisation has made huge impact in its contribution to TVET development/promotion of skills acquisition, youth empowerment, girl-child education, provision of health to vulnerable groups, creating access to employment/jobs, rehabilitation of street children, social pastoral, education, community development, advocacy, assistance to children, youth & women at-risk and youth animation.
To achieve the mission of the organisation in Nigeria, the Salesians have established TVET centres in Ondo, Onitsha, Ijebu Ode and Koko Kebbi, health centre in Akure, Job Service Offices, Don Bosco Secondary School in Onitsha, Bosco Boys Home for street children in Ibadan and Lagos, Farm project in Sagamu and engaged in advocacy and awareness campaigns on HIV/AIDS, Pro-Life and the dangers of irregular migration and human trafficking. Through the Provincial Development Organism (PDO), the office responsible for all projects, the Salesians of Don Bosco have achieved laudable projects in Nigeria.